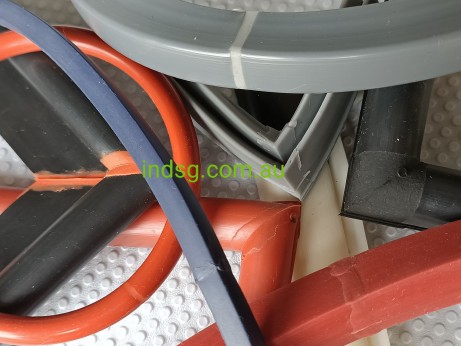 Joined / Formed Gaskets
ISG can supply a large selection of custom made joined seals & gaskets upon request. Using a very strong vulcanization process our gaskets can retain the same compression & hardness, unlike 'glue' which often hardens or turns brittle & delaminates (breaks) over time.
We supply simple custom size O'rings (square or round profile) to very complicated profiled sections which could require right angle joins or simple 'butt' joins.
We can also offer some materials in a Metal Detectable grade or add a graphite coat for 'non-stick' applications such as Autoclave seals.
Please contact us with your requirements or designs for expert advice or quotation.